November 2018
Scientists from EPFL and ETH Zurich have developed an ultra-light glove – weighing less than 8 grams per finger– that enables users to feel and manipulate virtual objects. Their system provides extremely realistic haptic feedback and could run on a battery, allowing for unparalleled freedom of movement.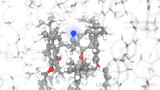 EPFL scientists have developed a machine-learning approach that can be combined with experiments to determine, in record time, the location of atoms in powdered solids. Their method can be applied to complex molecules containing thousands of atoms and could be of particular interest to the pharmaceutical industry.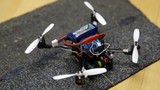 Researchers from EPFL and Stanford have developed small drones that can land and then move objects that are 40 times their weight, with the help of powerful winches, gecko adhesives and microspines.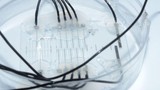 EPFL scientists have developed a miniaturized electronic platform for the stimulation and recording of peripheral nerve fibers on a chip. By modulating and rapidly recording nerve activity with a high signal-to-noise ratio, the platform paves the way to using chips to improve neuroprosthetic designs.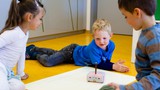 EPFL inaugurate this Wednesday, October 10 the LEARN Center for Learning Sciences. The Center will promote innovation in teaching and help formulate responses to the challenges being created by our society's digital transformation.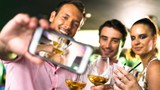 Researchers from Idiap Research Institute and EPFL have carried out a study using smartphone data from young Swiss people to better understand the circumstances in which they are most likely to drink. A computer model developed from the data can estimate, with over 75% accuracy, whether alcohol was consumed on a given weekend night.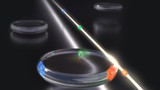 Researchers at EPFL have found a way to implement an optical sensing system by using spatial multiplexing, a technique originally developed in optical-fiber communication. The method, which produces three independent streams of ultrashort optical pulses using a single continuous-wave laser and a single optical microresonator, is far simpler than existing technologies.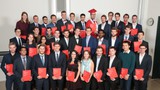 234 students received their Master's degree in Electrical Engineering, Materials Science and Engineering, Mechanical Engineering and Microengineering on Saturday, October 6, during the traditionnal EPFL's graduation ceremony.