Prof. Giovanni De Micheli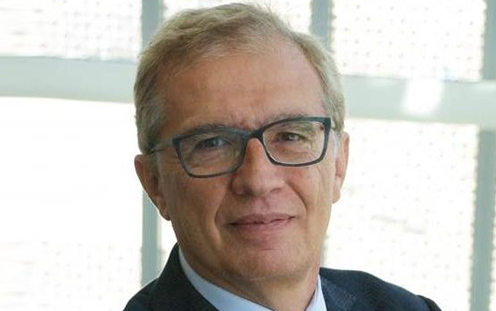 Full Professor
Giovanni De Micheli is Professor and Director of the Institute of Electrical Engineering and of the Integrated Systems Centre at EPF Lausanne, Switzerland. He also chairs the Scientific Committee of CSEM, Neuchatel, Switzerland. Previously, he was Professor of Electrical Engineering at Stanford University. He received the 1987 D. Pederson Award for the best paper on the IEEE Transactions on CAD/ICAS, two Best Paper Awards at the Design Automation Conference, in 1983 and in 1993, and a Best Paper Award at the DATE Conference in 2005.
Prof. De Micheli's H-index is 56, according to Google scholar. Some of hisbooks, such as Design and Optimization of Digital Circuits, are used worldwide for teaching and research. He is the founder and leader on the nano-tera.ch program, a federal Swiss grant providing an aggregate of 120MCHF to Swiss researchers in the area of distributed embedded systems and related circuit/sensor technologies for four yeras.
Nanosystems
Design, fabrication and design technologies for integrated systems that apply emerging nanotechnologies to system-level design, including device, circuit and architecture innovation.
Biosensors/Biosystems
Research and design of biosensors and biosystems for personalized health through smart implanted devices, intelligent drug delivery and modelling of gene/metabolic networks.
3-D Integrated Systems
Design of 3-Dimensional (3D) integrated systems and the related design tools, with specific emphasis on computational storage systems.
Contact

Giovanni DE MICHELI
EPFL IC IINFCOM LSI1
INF 341 (Bâtiment INF)
Station 14
CH-1015 Lausanne