Presentation
A 2300W CNC machine for cutting wood and plastic (NO metals) is available in the workshop.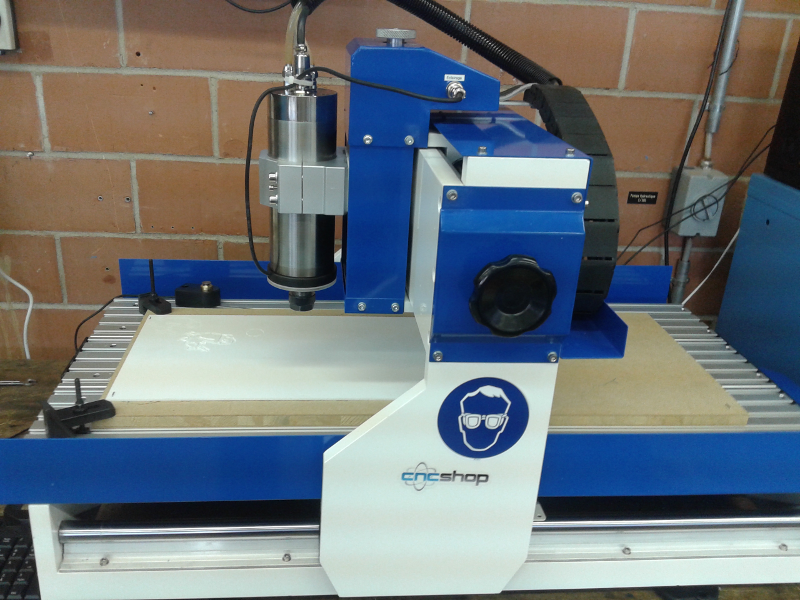 The user's manual is available here.
General information
Type: 6040 V3.2
Dimensions of the cutting table: 970*450 mm
Maximal cutting dimensions: 600*400 mm
Maximal displacement: (x,y,z) (400, 600, 90)
Power output: 2200 W.
Rotationel speed: 5'000-24'000 rpm
Precision: 0.05 mm (depends on the material used and the tool).
Cooling: liquid
Price: 5000 CHF aprox
Two machining exemples are available for the 2.5D and 3D. The step-by-step instuctions are available in the second part of the user's instructions available here.
There are three types of mills at your disposal:
| | |
| --- | --- |
| 1 tooth |   |
| 2 teeth |   |
| engraving mill | |