Atomic scale characterization at the Institute of Materials Science and Engineering
Materials Science at the atomic scale requires a range of innovative approaches.Our researchers used ultracentrifugation to measure nanoparticles in the development of nano-strips for the inexpensive testing of mercury levels in our lakes and oceans, and hydrophobic filters for clearing oil spills.
They also developed nanofabricated second-harmonic imaging nanocylinders and groundbreaking nanoelectronic devices based on new, two-dimensional materials, including molybdenite and graphene.
We have scientists using DNA as a programmable component in the synthesis of multi-faceted biomaterials to develop functional architectures to study multivalency, cell-targeting, cell-adhesion and cell-activation pathways.
Electron microscopy and surface analysis are extremely powerful tools, and our teams have access to the Interdisciplinary Centre for Electron Microscopy (CIME) and the Center of MicroNanoTechnology (CMi).
Of particular interest are the interactions between nano-scaled surface features, tribological system behaviour, techniques of digital simulation for the interpretation of images during experiments, and the new field of magnonics.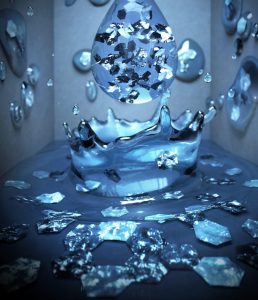 Key research themes
Atomistic modelling of surfaces and interfaces
Magnonics
Multivalency
Cell-material interactions
First-principles spectroscopy
Self-assembly
Tribology
Nanofabrication
Video
Intelligent filters
Nanoparticles and Rust
Molybdenite in electrical engineering: The lab of Prof. Andras Kis