2023 Melexis call for proposals to accelerate innovations in sensors for health and wellbeing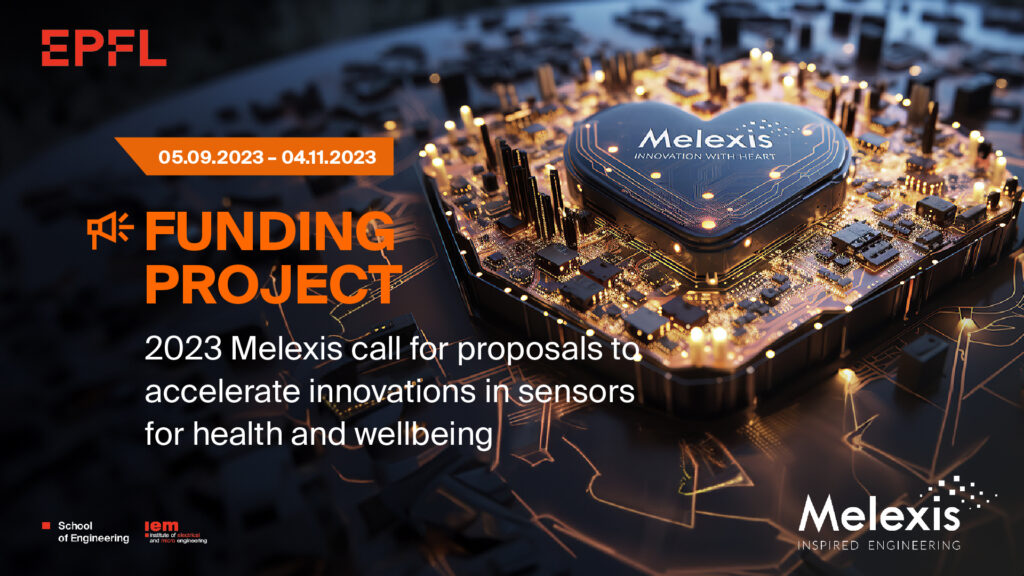 Health is a paramount concern in our society, and it is imperative to explore innovative health sensing solutions that can enhance the accuracy, reliability, and accessibility of health data through the utilization of nano- and microsystems. Digital health technologies empower consumers to manage and track their health and wellness-related activities efficiently. Moreover, in the realm of digital healthcare, sensors play a pivotal role in gathering crucial health-related parameters from patients, employing wearable devices and other technological means.
EPFL and the company Melexis (see details below) are launching a call for projects in sensors for health and wellbeing.
We invite proposals that focus on leveraging integrated transducers or mixed-signal sensor microelectronics to revolutionize digital health sensing, enabling more precise health monitoring solutions, including continuous tracking capabilities for high volume consumer health applications (e.g. wearables, etc.) and high volume professional health applications (e.g. x-omics, in-vitro diagnostics, etc.).
Amount of the grants
The grants are approximately CHF 200k each, typically aiming at covering the salary of one post-doc for 2 years or of one PhD student for 3 years. Up to 2 selected proposals will be funded. Successful applicants will have the opportunity to collaborate closely with Melexis integrated sensor experts.
Eligible costs
Eligible direct costs include and are limited to:
Costs for the personnel specifically hired for the project;
Costs for the acquisition of supplies that are key to the execution of the project;
Other costs: direct costs of infrastructure use, open research data costs, open access publication costs.
Who can apply
The call for proposals is open to EPFL Laboratories.
Application review process
The selection of projects is organized according to the process as described below. The projects will be evaluated by a joint Scientific Committee (SC) composed of 3 professors from the IEM Institute of EPFL and 3 research collaborators from Melexis.
Important dates & deadlines
Release of the call: Tuesday 5 September 2023;
Information session: Tuesday 26 September 2023, 12:00 to 13:00 at ELD 016 and by zoom;
Proposal submission deadline: Saturday 4 November 2023 at 23:59;
Notification to applicants regarding the selection status of their proposals: Friday 17 November 2023;
Interviews of the shortlisted proposals: starting from Monday 4 December 2023;
Final notification of acceptance: Monday 18 – Friday 22 December 2023;
Project start: Q2/2024.
Writing proposal

Submission deadline: Saturday 4 November 2023 at 23:59;
It should be around 3-5 pages long;
It should contain the following sections: Objectives, Sensing Concept, Expertise/prior work, High-volume use case, Timeline and estimated budget, Background IP to be used*. Please use this template.
* Please note that to the extent possible, it should be avoided to use Background IP (i.e. 'any intellectual property obtained, whether or not by the EPFL and/or any of its professors, research collaborators and/or students, before, after and/or outside the proposed project.') in the project proposal. In case it is unavoidable, the specific Background IP needs to be listed explicitly and exhaustively in the proposal. If Melexis opts for a proposal where Background IP is involved, a separate license agreement will need to be concluded.
Evaluation criteria
The evaluation of submitted proposals will be based on following criteria to select the most promising projects that align with the goals of the call for proposals and have the potential to make significant advancements in digital health sensing using microelectronics.
Benefits for healthcare and/or wellbeing and society at large with high volume deployment.
Is there a lasting impact on societal trends? Which pain points experienced by the end-users are addressed by the proposal?
Added value mainly realized by integrated transducers and/or mixed-signal sensor microelectronics versus commodity off-the shelf electronics.
Degree of uniqueness with respect to competing alternatives.
Feasibility of the envisioned integrated sensor.
Expertise demonstrated and equipment availability to conduct the proposed approach.
Includes real world demonstration ideally involving end users.
Documents
All documents submitted will be treated confidentially in accordance with the Framework Agreement concluded between Melexis and the EPFL. The proposals that will be chosen for the research project, will be conducted in the context and subject to the terms of a Research Project.
About Melexis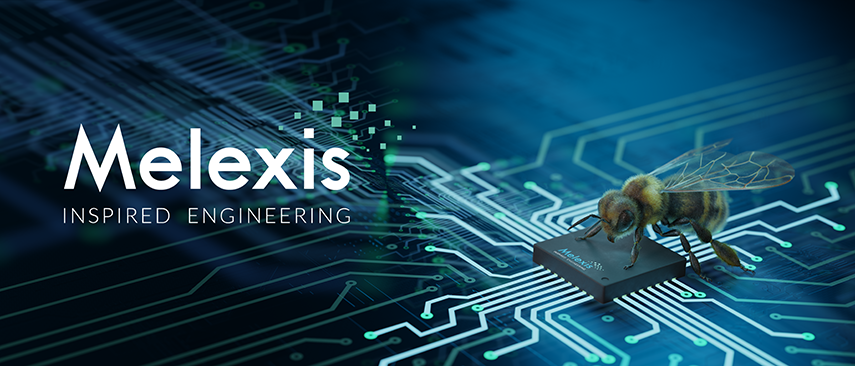 Inspired by a passion for technology and engineering, Melexis designs, develops, and delivers innovative micro-electronic solutions. They enable designers to turn ideas into applications that support the best imaginable future. Melexis is headquartered in Belgium and employs over 1,900 people in 18 locations worldwide. The company is publicly traded on Euronext Brussels (MELE).
A key category in Melexis' portfolio are integrated sensors in multiple technologies, including: magnetic, inductive, current, pressure, far-infrared and optical (3D time-of-flight) technologies.
Being a world leader in sensors for automotive applications, Melexis is actively exploring new technologies and markets, among others digital health. Today, Melexis' main contributions in digital health sensing is with far-infrared (FIR) technology for miniaturized contactless temperature sensing in wearables (e.g. Galaxy Watch5) and medical diagnostics equipment (e.g. requiring thermocycling processes).
More information can be found at www.melexis.com
About Melexis Switzerland
Melexis employs about 100 people in Bevaix Switzerland. Bevaix hosts the Melexis Innovation lab where multiple new sensor technologies are incubated in the domains of robotics, alternative mobility and biosensing. The Innovation lab regularly hosts EPFL Master thesis internships.