Engineering discovery and fun at the EPFL Open Days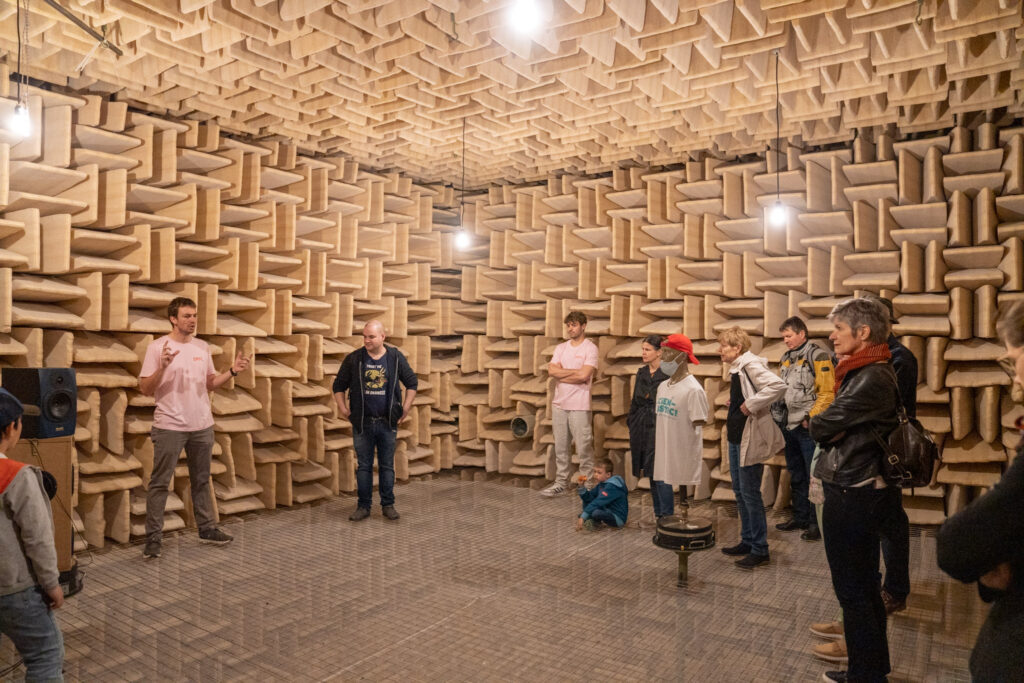 From energy and quantum computing to robots and semiconductors, the activities organized by researchers from the School of Engineering all had one goal in common: to open up the diverse and technical world of engineering to a broader audience, and to demonstrate the impacts this essential research is having on our planet and society.
In addition to providing information, and bringing STI innovations and equipment out of the lab for display to the public, the STI Open Days sessions gave participants a chance to get hands-on. For example, a workshop by the Institute of Materials invited children and teenagers to discover metal recycling by casting a tin alloy coin themselves, while researchers from the Galatea Lab helped visitors make engravings using a robotic laser fiber controlled by a haptic interface. Both children and adults even enjoyed taking a break to play table soccer…against an opponent controlled by a robot!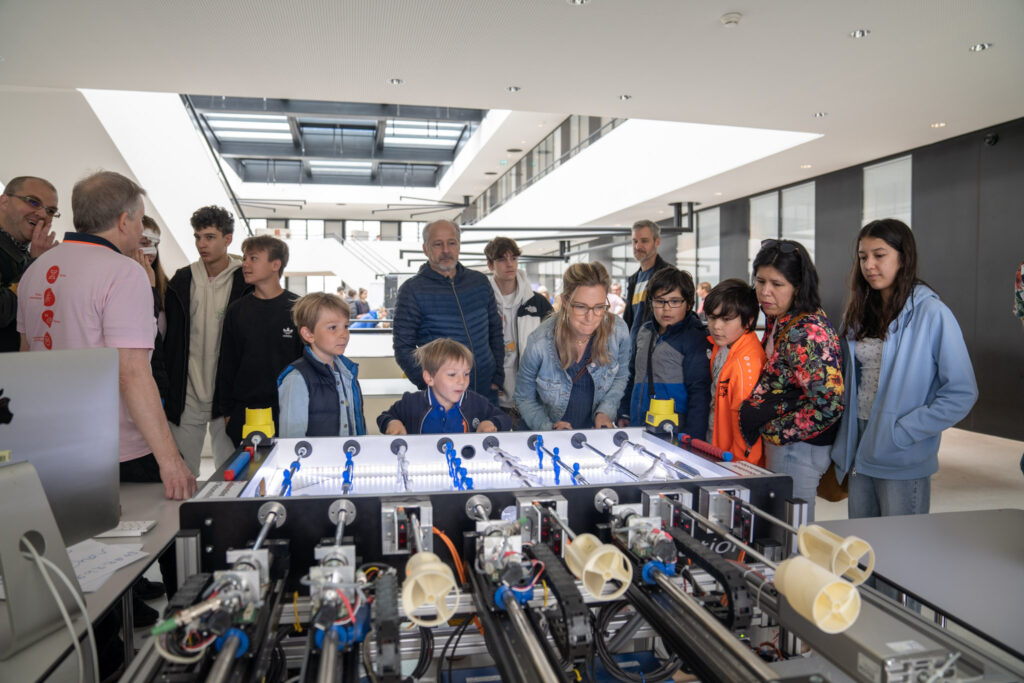 ---
"EPFL wants to be a force for change in addressing major challenges like the climate crisis and the energy transition. But leading the way in education and research and driving innovation aren't enough – we also need to engage with the public."

Martin Vetterli, President of EPFL
---
Open days 2023 recap :
Overall, EPFL welcomed some 25,000 attendees over the weekend. Around 200 free activities were on offer, including demonstrations, talks, performances, lab tours, booths and games, thanks to the efforts of 1,500 EPFL researchers, students and staff.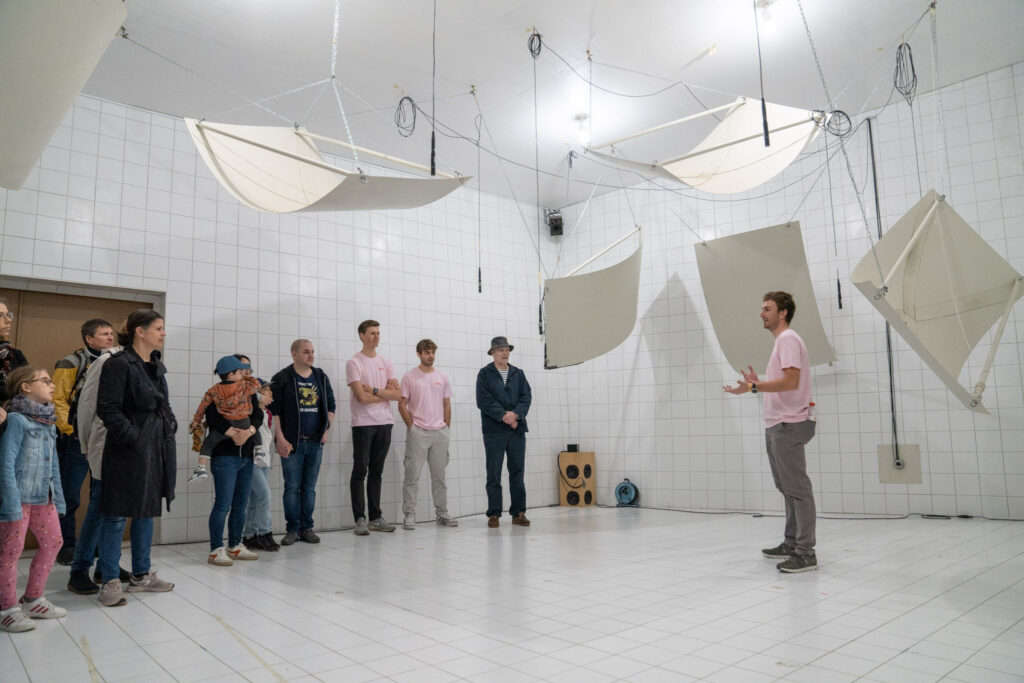 Images : ©EPFL – Titouan Veuillet