January 2019
A research team from the University of Zurich and EPFL have developed a new drone that can retract its propeller arms in flight and make itself small to fit through narrow gaps and holes. This is particularly useful when searching for victims of natural disasters.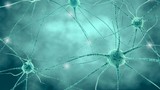 EPFL researchers have developed a method to observe the electrical activity of neurons by analyzing the behavior of surrounding water molecules. This simple and non-invasive method, which could eliminate the need for electrodes and fluorophores, can be used to monitor the activity within a single neuron or potentially on an entire region of the brain.
2018 was a prosperous year for EPFL startups, which raised a total of CHF 217 million in fresh capital. Nexthink alone announced a successful CHF 85 million fundraising round last week and Abionic, a spin-off from the School of Engineering, raised CHF 20 millions. This remarkable showing reflects EPFL's vibrant entrepreneurial culture as well as the many different forms of assistance that the school has introduced over the years.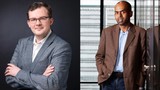 Philip Moll, a new Tenure Track Assistant Professor of Materials Science, and Vivek Subramanian, a new Full Professor of Microtechnology, joined the EPFL School of Engineering.
Maartje Bastings, an assistant professor with the Programmable Biomaterials Laboratory and Romain Fleury, an assistant professor with the Laboratory of Wave Engineering, have been awarded an Eccellenza Grant from the Swiss National Science Foundation.