Using the fossil and fossilized footprints of a 300-million-year-old animal, an interdisciplinary team that includes scientists from EPFL and Humboldt-Universität zu Berlin have developed a method for identifying the most likely gaits of extinct animals and designed a robot that can recreate their walk. This innovative study of animal biomechanics using robots can help researchers better understand how vertebrate locomotion evolved over time.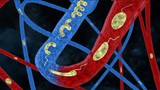 Scientists at EPFL and ETH Zurich have developed tiny elastic robots that can change shape depending on their surroundings. Modeled after bacteria and fully biocompatible, these robots optimize their movements so as to get to hard-to-reach areas of the human body. They stand to revolutionize targeted drug delivery.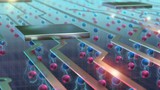 After developing a method to control exciton flows at room temperature, EPFL scientists have discovered new properties of these quasiparticles that can lead to more energy-efficient electronic devices.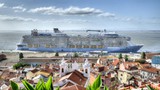 An EPFL researcher has developed a system based on fuel cells to reduce the carbon footprint and energy consumption of cruise ships, which are increasingly popular among vacation goers around the world.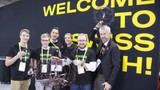 This week, four EPFL-designed drones are being shown in the Swiss Pavilion at the Consumer Electronics Show in Las Vegas. The spin-offs developing the drones are trying to follow in the footsteps of Flyability and Pix4D by establishing themselves in the international market. Americans may be more familiar with Swiss chocolate than with Switzerland's "Drone Valley," but US specialists are keeping a close eye on the technologies being developed here.
2018 was a prosperous year for EPFL startups, which raised a total of CHF 217 million in fresh capital. Nexthink alone announced a successful CHF 85 million fundraising round last week and Abionic, a spin-off from the School of Engineering, raised CHF 20 millions. This remarkable showing reflects EPFL's vibrant entrepreneurial culture as well as the many different forms of assistance that the school has introduced over the years.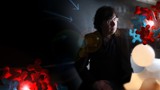 Nicola Marzari, head of the Laboratory of theory and simulation of materials (THEOS) and director of the NCCR MARVEL has been granted an IBM Faculty Award for the project "Curated Datasets on Demand".