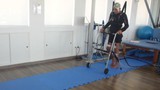 Researchers from the Alberto Santos Dumont Association for Research Support (AASDAP) in Brazil, in collaboration with EPFL, have developed a non-invasive strategy that combines functional electrostimulation, a body weight support system and a brain-machine interface for the rehabilitation of people with paraplegia. This approach was tested on two patients, who showed an improvement in their motor skills and a partial neurological recovery.
EPFL and MARVEL researchers have developed a new theory for heat conduction that can finally describe and predict the thermal conductivity of any insulating material. This new formulation will let scientists make accurate predictions of thermal conductivity in a range of materials for critical engineering applications – from electronics to lasers to waste-heat recovery.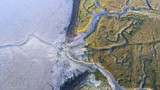 Researchers at EPFL are working on a technology to exploit osmotic energy – a source of power that's naturally available at estuaries, where fresh water comes into contact with seawater. In a laboratory experiment, the team reproduced the real-world conditions that occur where rivers meet the sea (pH and salt concentration) and showed that, by shining light on a system comprising salt, water and a membrane three atoms thick, it was possible to optimize electricity production.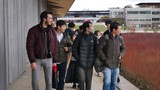 During a study trip to Japan, third-year students from EPFL's Bachelor's program in microengineering worked with Japanese students at the Tokyo Institute of Technology (TIT) to develop ideas and intelligent design concepts for the future. Then it was the Japanese students' turn to come to Switzerland for yet more collaborative projects.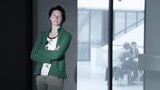 Giulia Tagliabue recently joined EPFL's mechanical engineering department as a tenure track assistant professor. In her work, she aims to provide a better understanding of how light interacts with materials on a nanometric scale. This information will enable engineers to design more sustainable energy systems. Tagliabue will pursue her research at the School's new Laboratory of Nanoscience for Energy Technologies.