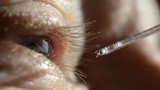 EPFL scientists have helped develop a microscopic glass device that doctors could use to inject medicine into retinal veins with unprecedented accuracy. Their instrument meets an important need in eye surgery, delivering exceptional stability and precision.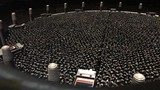 The Dark Energy Spectroscopic Instrument (DESI), is a US-led project that will measure the accelerated expansion of the Universe in order to reveal the nature of dark energy. The DESI project, which has received significant contributions from EPFL's astrophysicists, is entering its final testing phase, gearing up to charter the skies.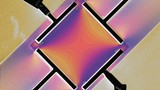 Researchers at EPFL have created a metallic microdevice in which they can define and tune patterns of superconductivity. Their discovery, which holds great promise for quantum technologies of the future, has just been published in Science.
Bacterial cell division is controlled by both enzymatic activity and mechanical forces, which work together to control its timing and location, a new study from EPFL finds.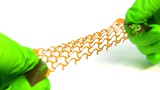 Working with clinicians from Massachusetts Eye and Ear and Harvard Medical School, a team of EPFL researchers has developed a conformable electrode implant that will allow people with a dysfunctional inner ear to hear again. This new device could replace existing auditory brainstem implants, which have a number of shortcomings.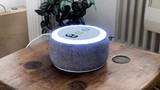 Two students from EPFL's School of Engineering have developed a smart speaker with voice-activation technology that connects patients directly to their loved ones as well as caregivers and emergency services. The system, designed to save time and provide greater peace of mind, has already been tested by several home-care providers.
The microorganisms in our intestines could be linked to certain diseases such as Alzheimer's and diabetes. Researchers from the AD-gut consortium have developed a novel method – combining optical DNA mapping and statistics – for accurately distinguishing and rapidly identifying the various species in the microbiota.