Energy conversion devices
General overview
Energy conversion enables the different form of energy to be exchanged and transformed. Understanding the fundamentals of energy conversion processes is key to design and control energy conversion devices. This orientation goes deep into the understanding of the main energy conversion processes and teach students how to design high-tech energy conversion devices with the most recent approaches.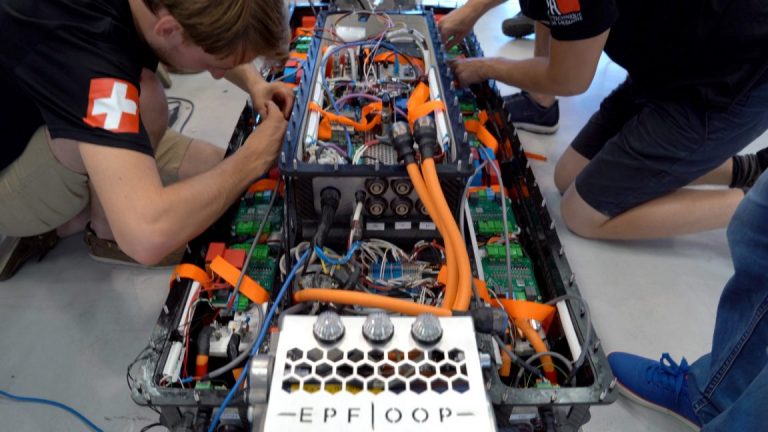 Learning outcomes
Calculate and design hydraulic machines, dynamic and volumetric compressors and turbines, heat exchangers, internal combustion engines, solar collectors and receivers, wind power plants, chemical (boilers, gasification) and electro-chemical (fuel cells and electrolysers) conversion units.
Calculate and design battery energy storage systems for autonomous and grid-tied power grids.
Model photovoltaic energy conversion systems.
Explain and apply the concepts of energy storage (chemical, heat, electricity).
Calculate and design power electronic converters for renewables energy conversion systems and power grid applications, high-power drives.
Industrial automation, optimal control strategies, discrete optimisation.
Energy storage for mobile applications (EV, trains, planes, ….).